Events
The Jubilee is known for its Events as we are happy to help you make it happen.
Thai chai on the beach
In the last year we have put on Thai chai on the beach followed by an extensive talk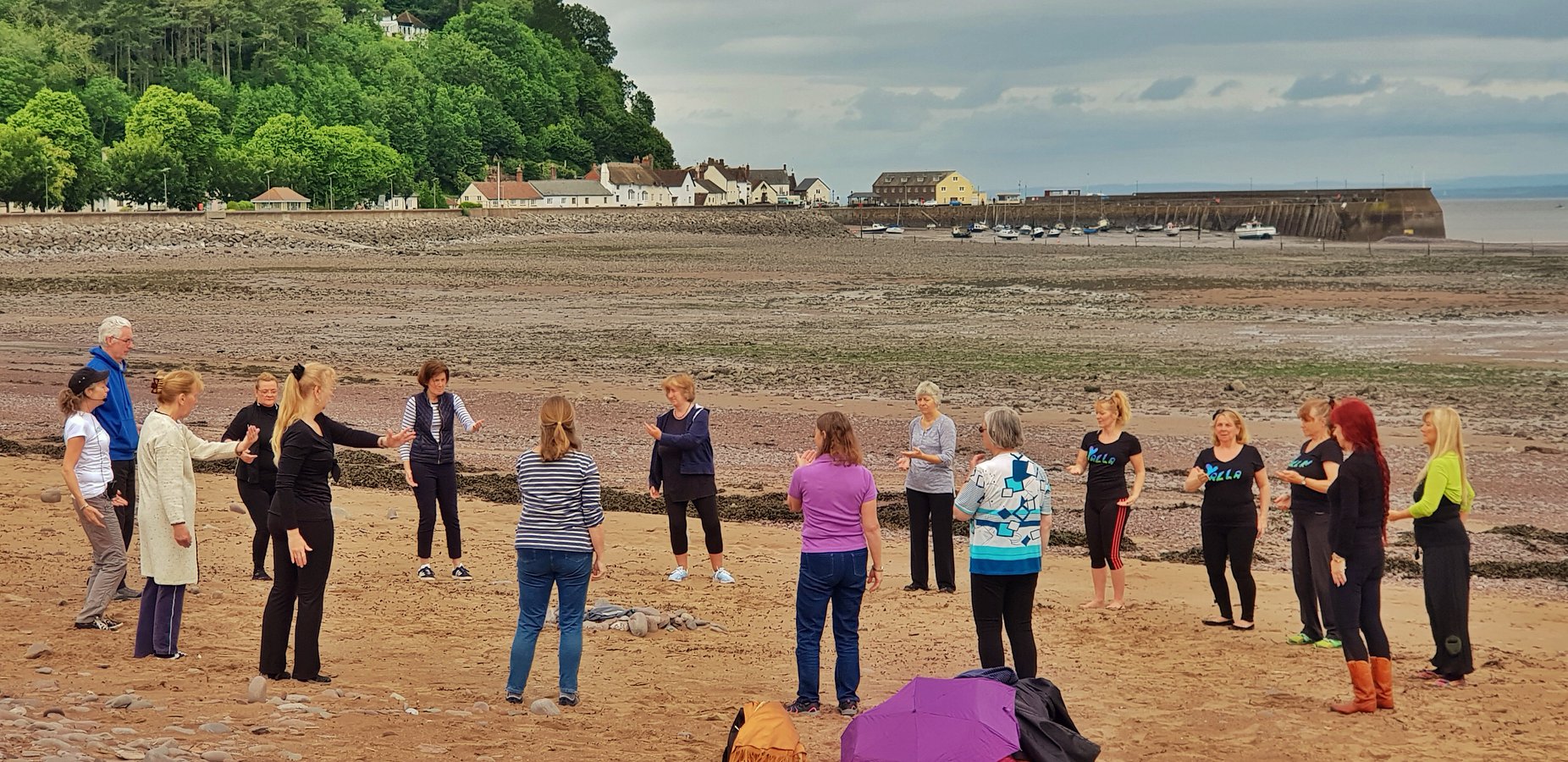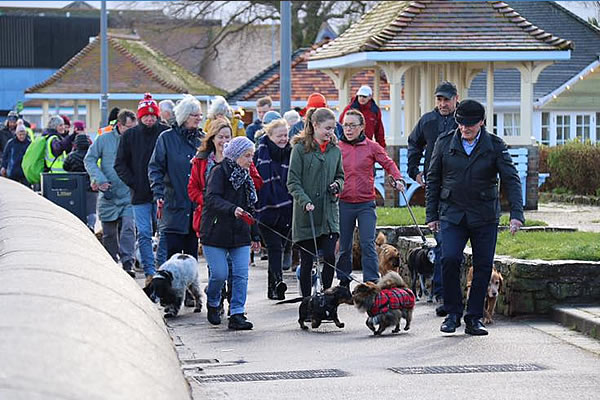 Charity dog walk for The dogs Trust
A walk along the beach to Dunster train station and free travel for your dog back to Minehead raising funds for the good work the charity carry out ( free doggie cup cake and bandana for all dogs who took part
Walk and talk by Exmoor national parks
Starting and ending the walk from the Jubilee cafe to start on the first run of the South west coastal path. Discovering the tank ground and its use in the war. And a very interesting talk by Tim ……… Exmoor ranger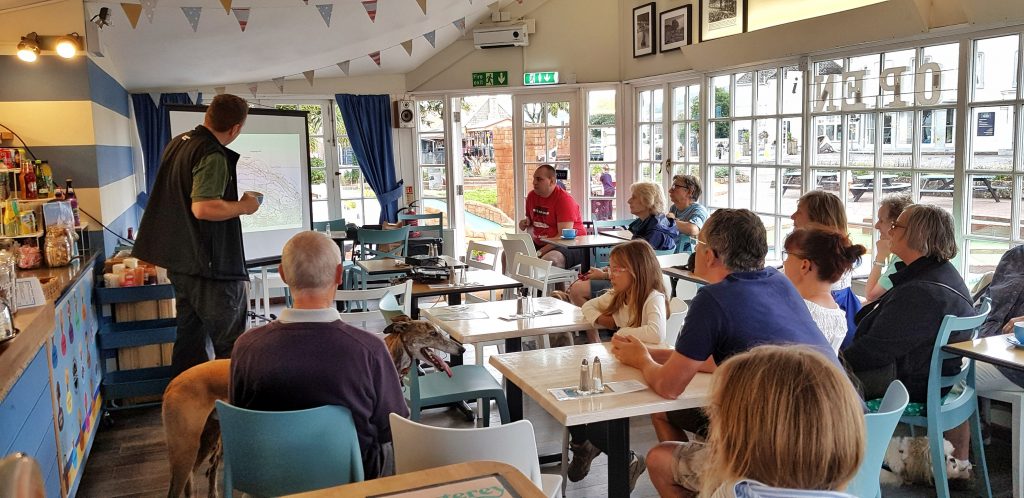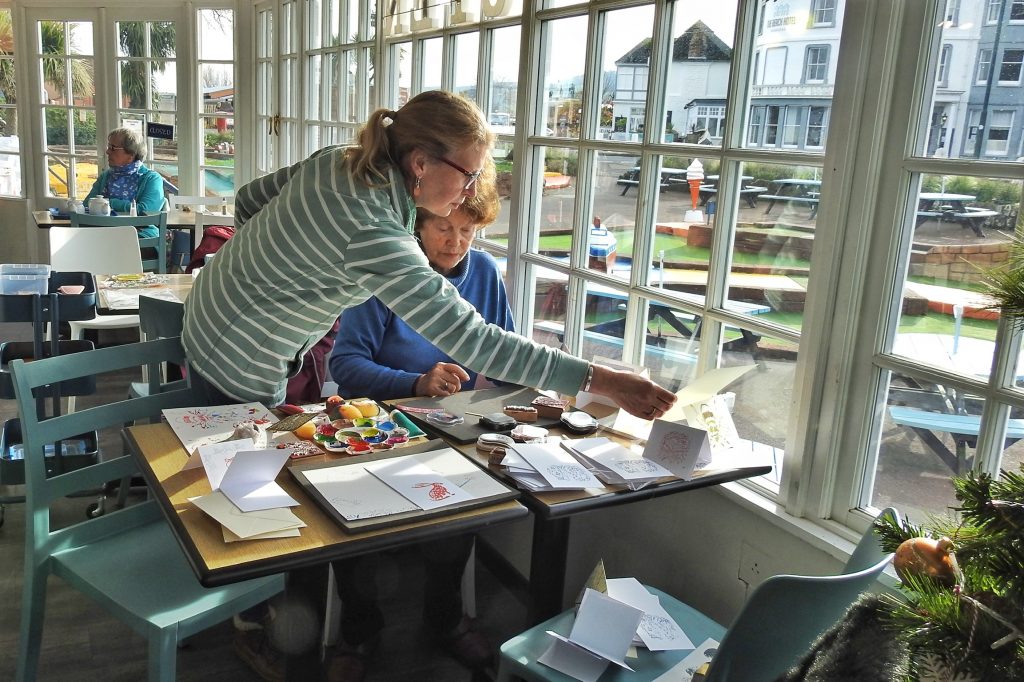 A craft workshop
This is a fun and creative workshop carried out by one of our talented tutors we made cards tags and t-towels and learnt the skill of Indian printing Caroline Bradly. Lunch a drink and you take home your creations
Another craft workshop involving working with willow lunch and a drink.
Sophie
Group Dog Walks
Another dog walk this time for st Giles dog rescue and a talk from the founder. It poured with rain but I was delighted to see my regulars attend and it was very well supported.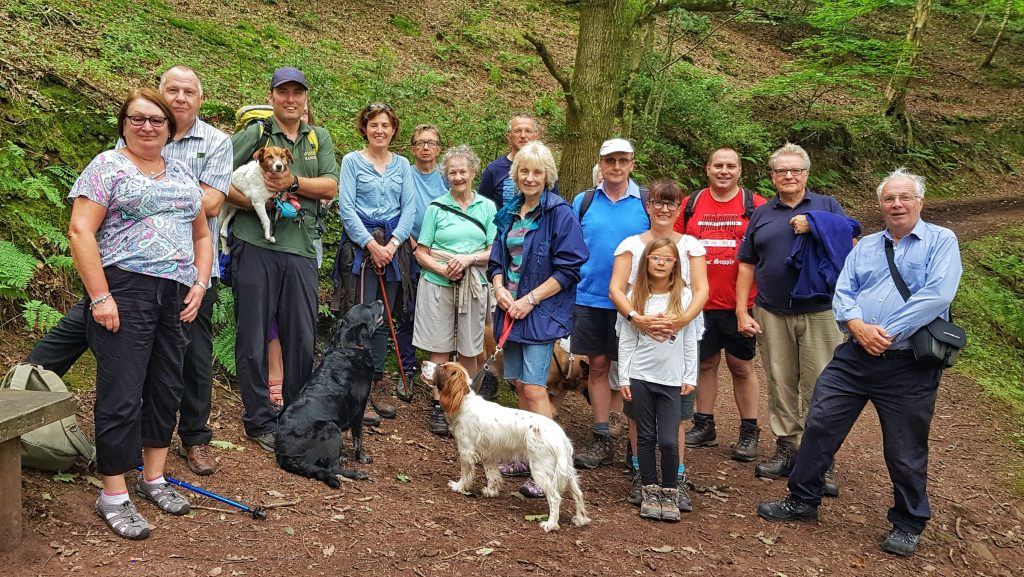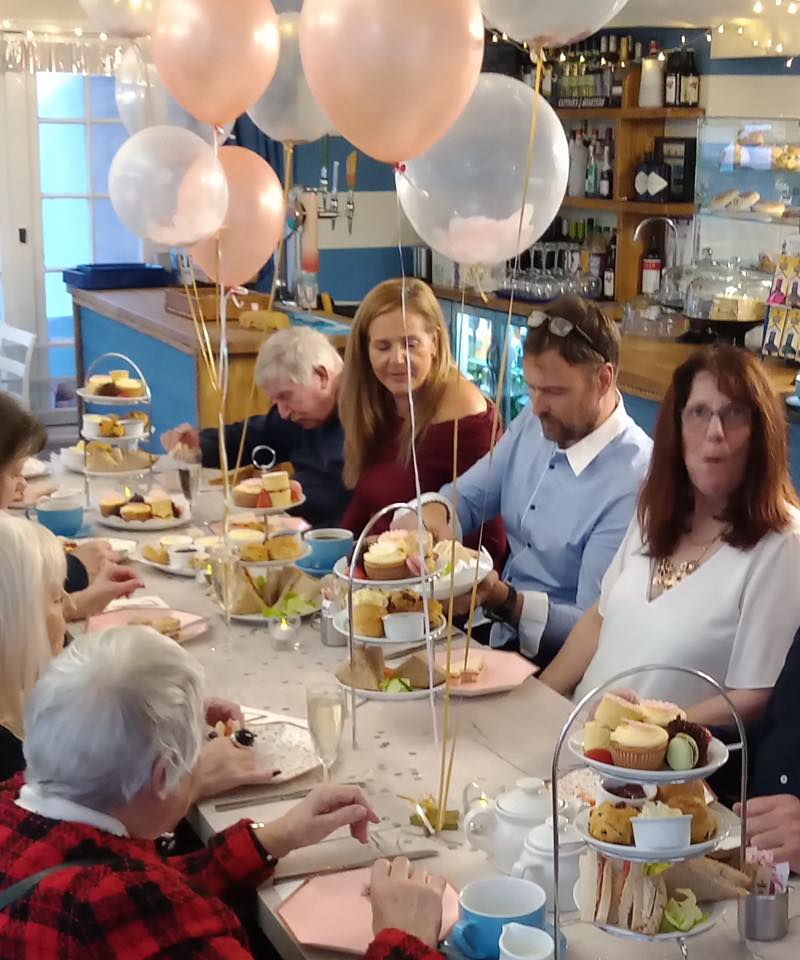 New Year's Eve
New Year's Eve the cafe was taken over by Minehead Cricket club and they know how to party.
Charity Dog Walk
A charity dog walk for cancer in children which was a small 3 mile walk.
Doggie cup cakes for all four legged friends
Are challenge when we return is to raise money for our defibrillator which will be 24/7 on the outside wall of the cafe for all if needed